If this is the first time you've worked on an office refurbishment in London, there's a good chance you've never heard of building control, let alone spoken to a building control inspector. The name alone suggests something a little scary; after all the last time you came across an inspector was probably for your driving test, or perhaps a close encounter with the long arm of the law. But, trust me when I say the building control inspector is crucial for getting your new office ready for business.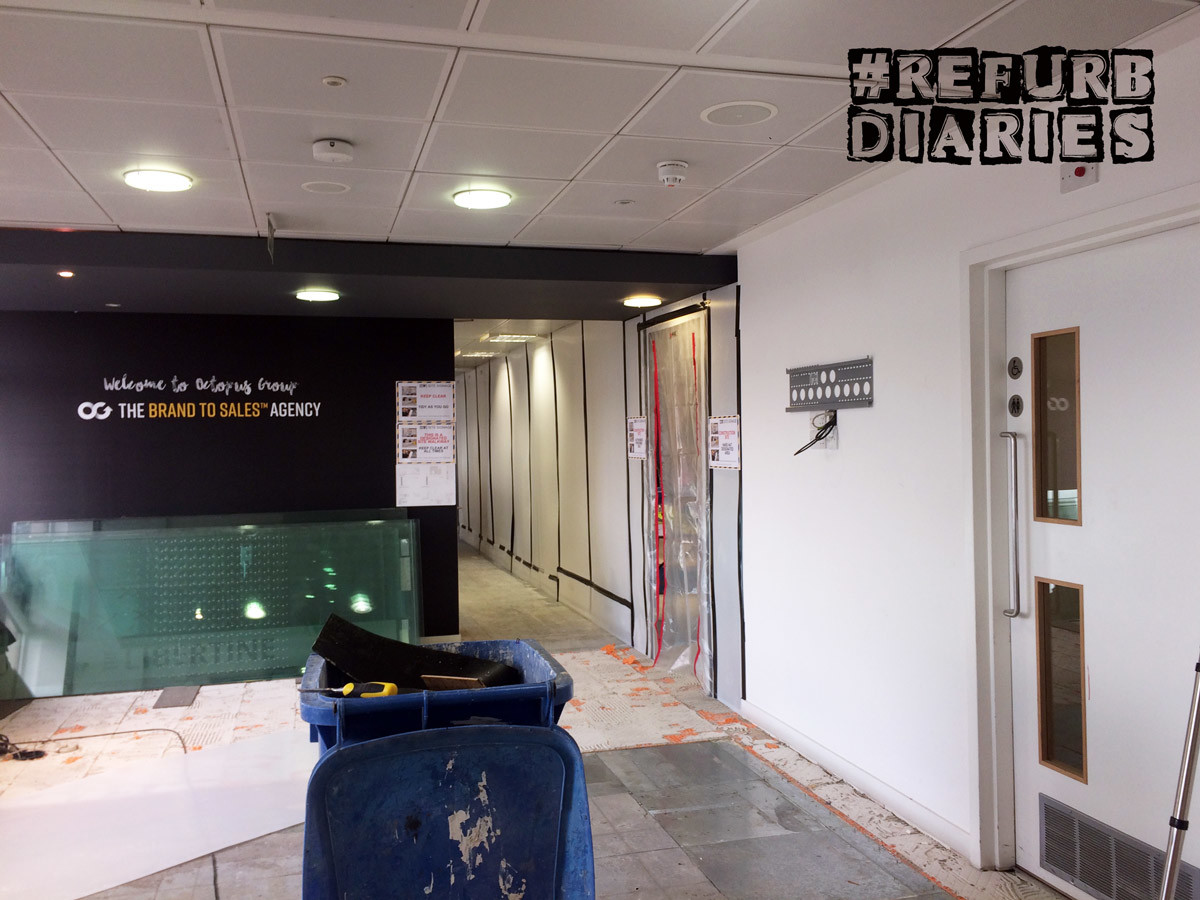 Now don't worry, if you've appointed us to take care of your office refurbishment project in London, we've got it covered. In case you decide to select another office design and build contractor, here's what you need to know.
So, what is Building Control?
Building Control can either be your local authority – think the City of London or Westminster Councils – or a private sector company working as 'Approved Inspectors'. Their role is to make sure your building works are spot on; things like steel beams in the right place to keep the building upright, doorways wide enough to fit through, fire escapes that work in an emergency. That sort of stuff. They also make sure your building meets the regulations around inclusivity and the myriad of other building legislation and standards in place. In an ideal world, Building Control is there to work with you to promote the highest standards of construction work. Simples.
Yes, But What Does Building Control Do?
While they don't give out gold stars to reward contractors, they do check to see if they're following the correct construction standards. They'll typically do this at various stages of your office refurbishment project:
They will review your drawings before the building works start to identify any areas where your design doesn't meet the required standards,
They will visit during construction to check any significant milestones, like foundations going in if you're building from the ground up, or steel beams if you're replacing any supporting walls,
They'll visit at the end of the project to sign-off that the works meet the required standards.
Why are Building Regs Important to my Office Refurb?
Building Regs first came about because of the
Great Fire of London
. After the fire wiped out a mammoth sized part of the City due to its unsafe buildings, the authorities put regulations in place to help improve the safety of any new buildings – seems pretty smart to us. Of course, since then, safety and amenity regulations have evolved a lot and continue to do so. Changes to the Building Regs are relatively frequent as the industry looks to continually improve best practice. More importantly, without sign-off from your Inspector, quite frankly you won't be able to move into your office. It's one of those milestones on the "critical path". Oh wait, there's also the fact that non-conformance to Building Regs could result in an unlimited fine, the requirement for alterations or even the removal of work you've already completed. All of that sounds effing expensive to us. Hang on, I almost forgot to mention, contravening Building Regs can result in prosecution by the HSE should the worst happen too. Yes, that does mean possible jail time too. (I hope you look good in stripes).
Want to ensure your workspace is fit for purpose?
I know that all sounds negative, but if you appoint a quality contractor for your office refurbishment in London, they'll take care of it so you can sleep easy at night. If you want to find out more about Building Control, you
can call me directly
on 020 7637 5800. I'll fill you in on all you need to know and how to make sure your next office refurb is a success, without the admin mess.