"How much will this cost?" is probably the most common question we're asked, right below, "you can really get all this for our budget? Even the ball pit?"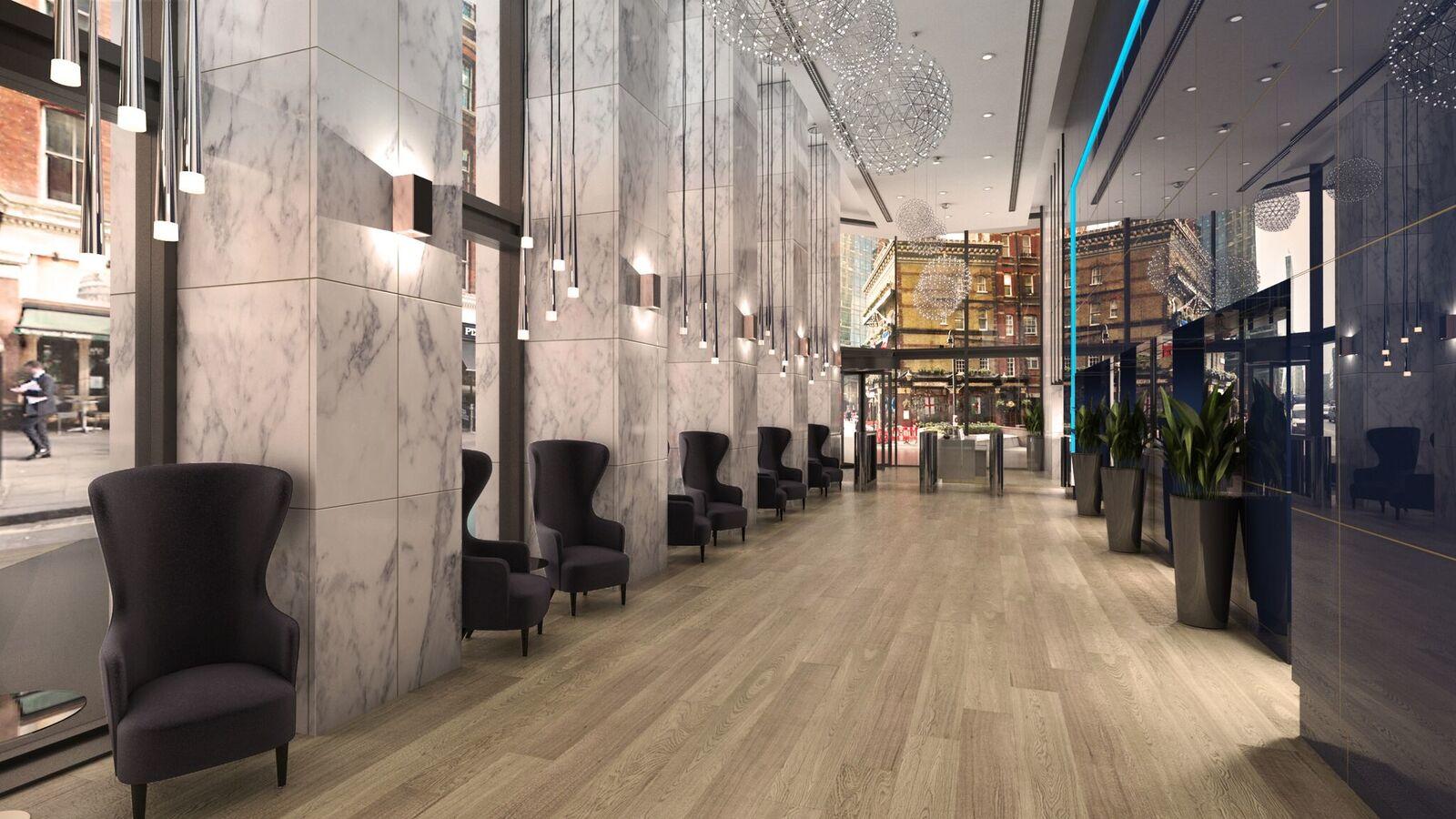 Call us modest (most don't), but we reckon we're pretty good at nailing office interiors in London within a fixed cost. We know all the tricks for calculating an accurate budget, gained over a long career in creating impressive offices. How's that for modesty?!
Here's what we know:
A. How do you calculate a budget?
Start by asking yourself two simple questions:
How big is my office?
How awesome do I want the final refurbishment to be?
The first question is dead simple – refer to your floor plans for an accurate square footage. The plans are what your contractor will want to start with to put together their first estimate. You should be able to get some from your landlord but if not you'll need a surveyor to create some.
The second question depends on you, and what you want. For office interiors in London, there are some reasonably standard guideline rates per square foot you can use as a baseline.
These are:
£20 – £30 per sq ft for a basic spec refurb
£30 – £40 per sq ft for a medium spec refurb
£40 – £50 per sq ft or a high spec refurb*
* Actually, the sky is most certainly the limit for a high spec refurb, but this is a good ballpark figure to start with.
These rates are useful if you're starting with a shiny new office space and you're looking for a cat B fit out. But if you've got wiring hanging from the ceiling, you're going to need to think about commissioning a Cat A project before you start hanging wallpaper.
What's Cat A? Well…
B. Understanding the scope: Cat A or Cat B
A massive part of getting your costs right is figuring out what you need from an office refurbishment. We get into more detail in our post here, but basically, Cat A is the blank canvas, and Cat B is the work of art.
Have you been in the office for so long that you suspect your electrical systems were installed in Victorian times? Do you occasionally walk into the office to find someone trapped underneath a fallen ceiling tile? Is everything feeling a little sh…. shall we say delicate?
Then you need to get things back up to spec with a Cat A refurb before you even start to think about putting a lick of paint on those crumbling walls.
Meanwhile, Cat B is the stuff you see in all the design mags that you drool over when hunting for ideas: the funky colours, the cushy furniture, and even the sparkling toilet spaces to make your competitors mad with envy.
Defining which i.e. Cat A or B, best suits your needs is the first step to getting a fixed price that works for your office interiors in London project.
C. Getting a detailed budget breakdown
So you've decided on a budget. Time to pick out the throw pillows, right?
Woah there. Let's not get ahead of ourselves. After all, the best way to eat an elephant is to cut it into little bits first. In other words, get your contractor on board to help you break your budget down a little.
It may be that you need a bit of a Cat A update before moving onto the Cat B works, so you're going to need to consider how this affects your budget.
We gave you some standard rates for an office interiors in London project above, but now you have to think about:
The age of your building (this could affect the complexity of the refurbishments, and what paperwork you need to fill out)
What specific Cat A upgrades you need to bring the office up to spec (and who will pay for them)
The quality of finishes required (solid gold taps, or just gold-plated?)
How much new furniture is needed and to what standard (base this on how many staff you have, with a bit of flexibility)
What new spaces like breakout areas, glass partitioning for meeting rooms etc. do you need
How fancy do you need your staff kitchen and toilets to be
If things are looking scary at this stage, you might want to speak with your landlord to chip in a bit, or maybe even give you a rent-free period while you upgrade their building. After all, if you ever decide to move, they're going to be left with one heck of an improved asset.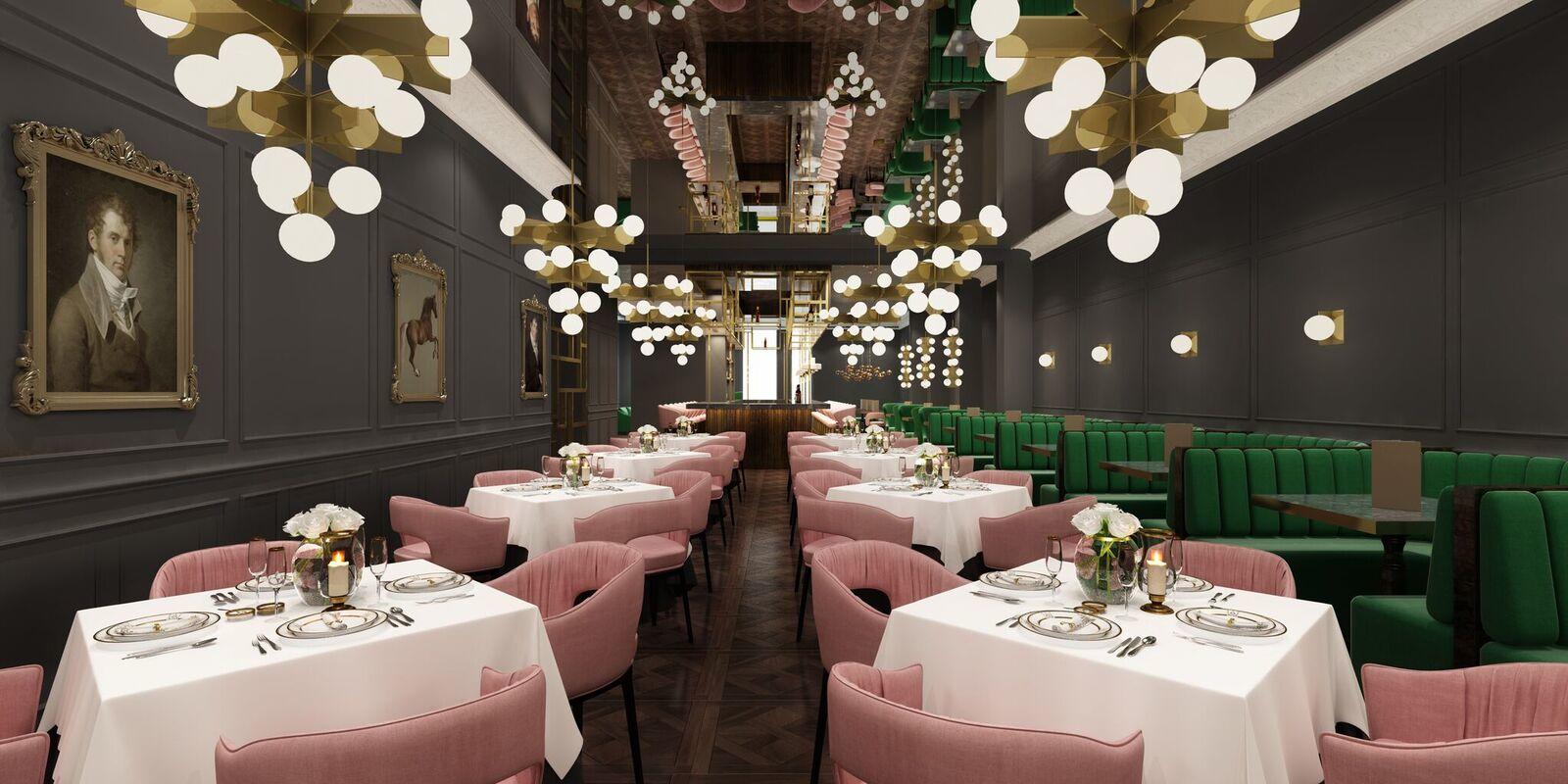 D. Now it's time to watch out for Provisional Sums / Lump Sum Contracts
As we talk about in our hidden risks white paper, accepting a lump sum contract littered with best guess estimates is the equivalent of riding a tiger for a bet. The zookeeper may say it's OK, and the tiger may look a little sleepy, but honestly, you're probably going to end up losing your legs. Guess what? The keeper will have vanished too.
Lump sum contracts with a bunch of Provisional Sums are a way for the contractor to transfer more risk to you, under the illusion of a fixed price. What you need is them to define the Provisional Sums within their build up, so that they retain the risk for a wrong estimate.
Or just get a fixed price fee, and put your feet up. Easy street, right?
E. Don't forget the Rubbish
Office refurbishments always end up with a startling amount of rubbish, and all this needs to go somewhere. However, the costs to get rid of it, especially in London, are far more than you think.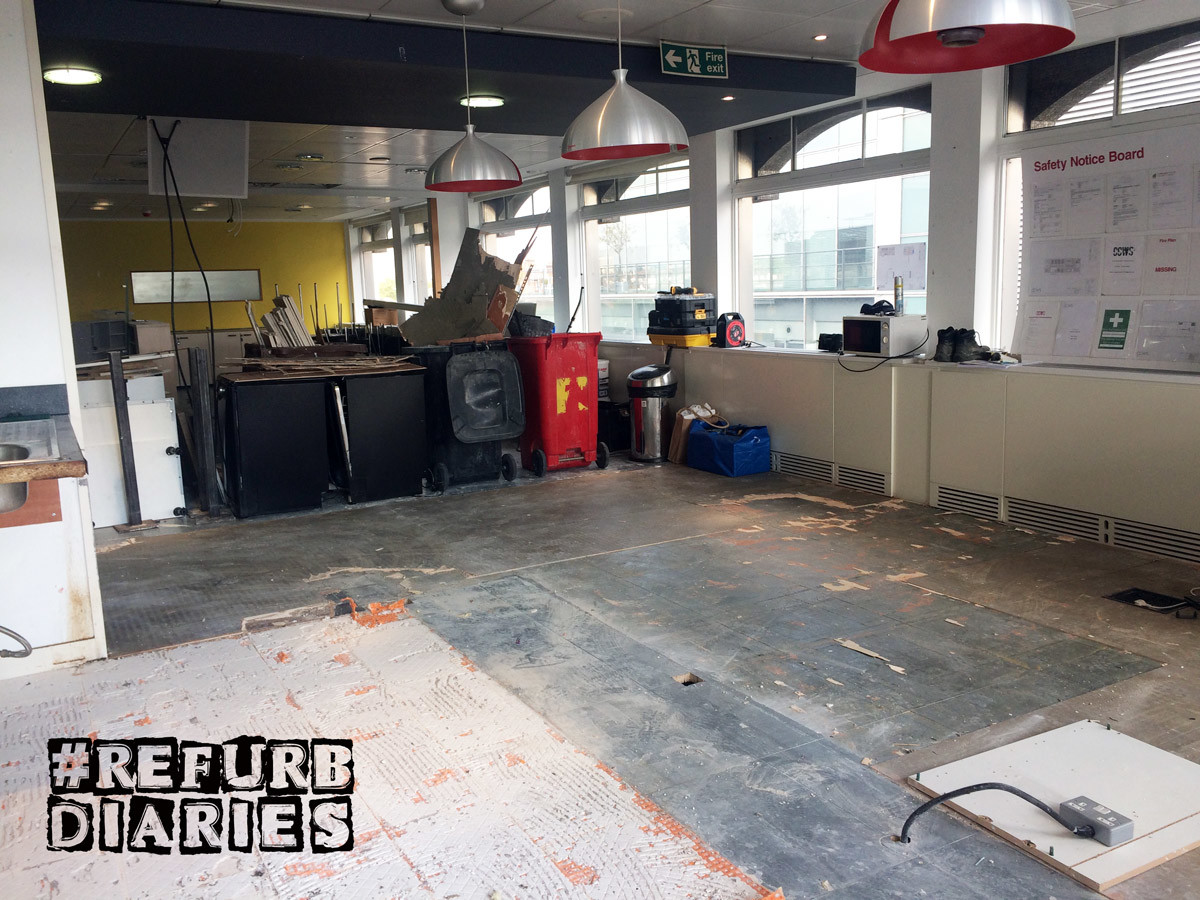 Always leave some space in the budget for waste removal, and while you're at it, get a contractor in with some proper environmental credentials. Even better, get waste removal written into the price at the very start, so you can sleep well knowing that you're not going to have to live with deconstructed rubble art in your foyer for the next six months.
We work on a fixed price with every project, so you can sleep easy at night knowing what your office refurb's going to cost you. Call me and I'll tell you all about it and probably buy you a frappuccino (assuming it's summer when you read this) too. I'll even prepare a one page action plan for free – so you know what you have to do next to get your kick-ass new office space ready on time and on budget.
Don't forget to download our latest guidebook 'Delivering a Banging Office without Breaking the Bank' too. It builds on this post and will help you get an even more rounded picture of how to manage the budget for your office interiors in London project.
Oh and are you following our #refurbdiaries on social media? You should as you'll get a good flavour of what it's like living and working with an office interiors project in London.