[et_pb_section bb_built="1″][et_pb_row][et_pb_column type="4_4″][et_pb_text]
Leasing commercial property isn't the same as renting a flat. Anyone turning up to the office in pyjamas and pompom slippers can tell you that.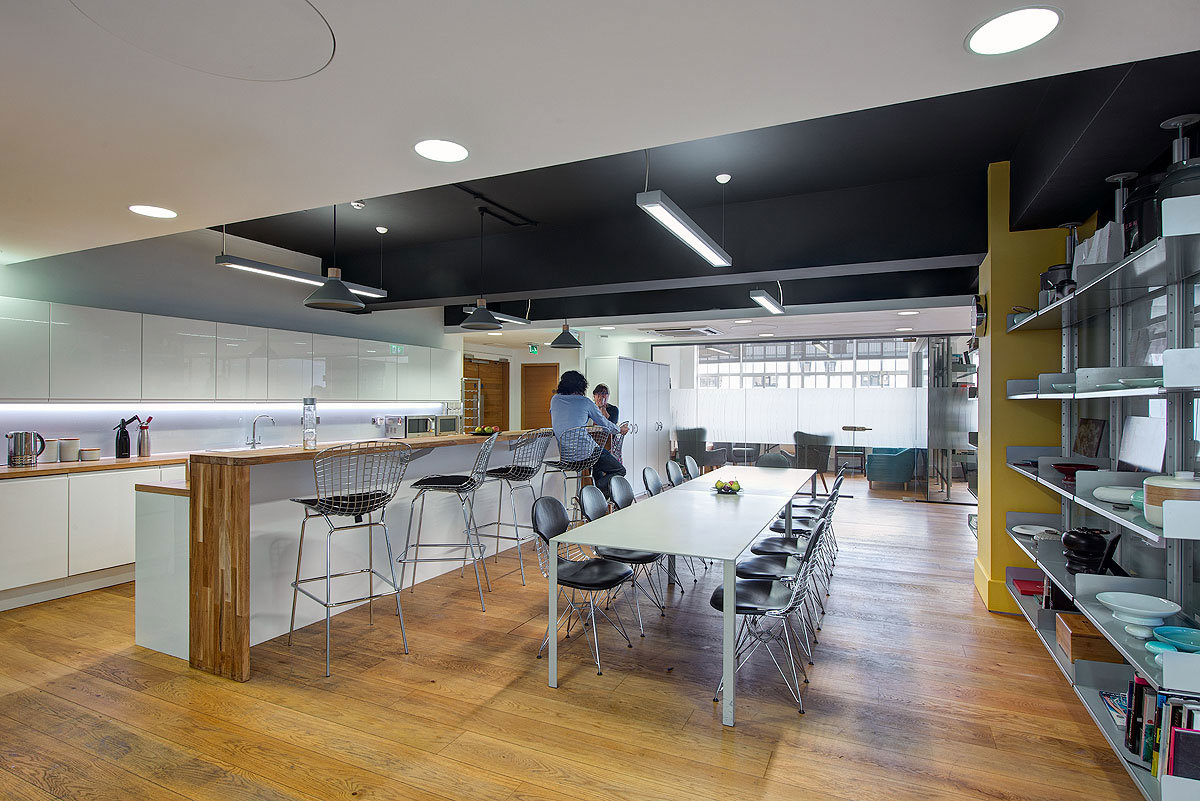 But in some ways, it's actually brilliant, right? You can get one of London office refurbishment companies (like us) to do anything you want with the property, and no one can stop you… you're a rogue agent!
Well, sadly, not quite. The route to a banging office space involves playing nice with your landlord, such as figuring out:
Who's responsible for what?
Just like moving into your first home, you can't just call up your landlord and make them fix those mysterious holes in the ceiling from flaming beer pong night. They're your responsibility now, so you better pony up for a plasterer, and a long hard look at how you spend Tuesday evenings.
See, most commercial leases are "Fully Repairing and Insuring"contracts (FRI for short). And just like it says on the tin, this makes the tenant liable for all maintenance and insurance costs for the length of the lease period.
This doesn't just extend to the obvious aesthetic stuff like touching up the paintwork or sticking the wallpaper back on after Sauna Fridays. It's your actual legal responsibility – and let's get boringly serious for a sec here – to carry out a health and safety risk assessment every year per The Health and Safety at Work Act 1974.
There's a whole host of stuff that gets bundled up with that, such as fire and gas safety, the safety of electrical equipment, managing asbestos if there is any and providing safe and comfortable working conditions. Anything that gets flagged up from the assessment is your duty to fix, under pain of the law (and maybe under pain of a missing finger if your workplace resembles a rusty bear trap).
Now OK, the landlord isn't totally off the hook with this stuff. If you share a building with a bunch of other businesses, then the landlord has a responsibility to manage the communal areas like lifts and reception, as well as the structural integrity of the building itself.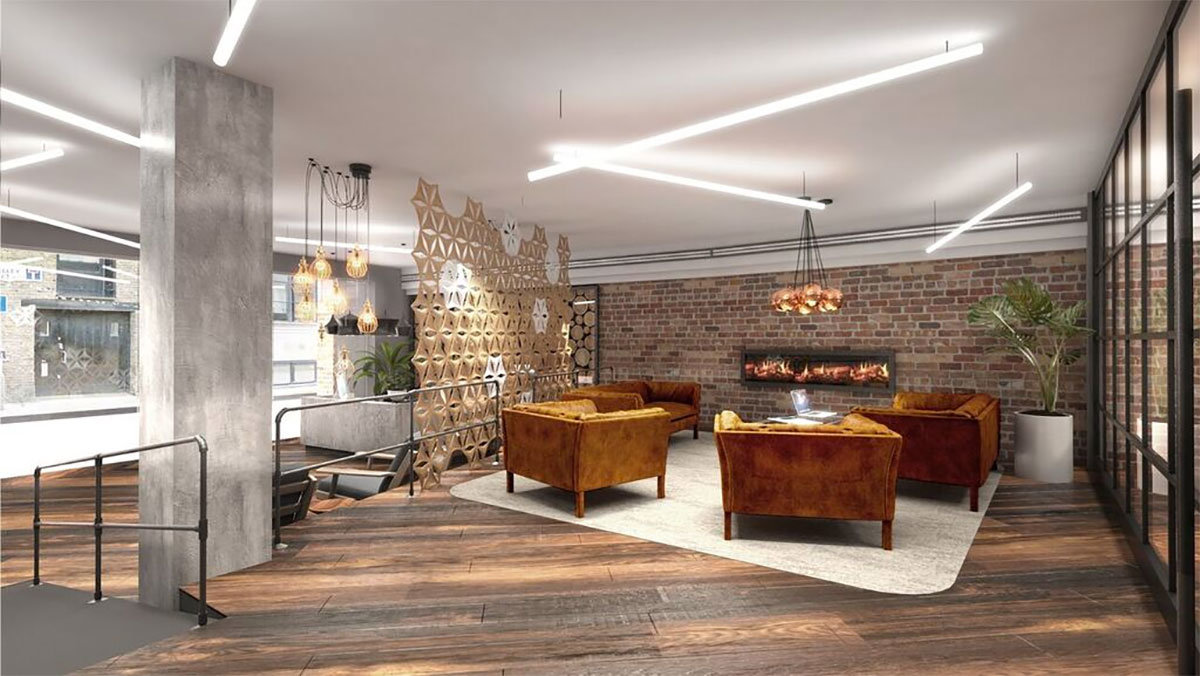 So, what does this have to do with office refurbishment?
Well, apart from the blindingly obvious – your employees need a space that isn't actively on fire – you're also responsible for ensuring your brilliant idea for a new shiny office space is habitable, safe, and has decent toilets.
Any fixtures and fittings you introduce also need to be correctly installed and safe to use. Those awesome carpets made from recycled razor blades and asbestos just won't cut it, well, apart from in the obvious way.
But before you go about installing your nice fuzzy-felt desks with rounded corners, you're going to have to seek a Licence to Alter with your landlord.
A Licence to What Now.?!
If you have a standard FRI lease (see earlier), then you must get permission from your landlord to make significant alterations to the property. This includes things such as taking down walls, changing windows, adding bathrooms etc. This is the Licence to Alter.
Remember, your office is technically their property, no matter how many times you've slept there at project crunch time.
Now this licence can sometimes take a bit of time to get from your landlord, so office refurbishment companies will generally recommend getting it done as soon as the initial design concept has been drafted. These plans will need to go to the landlord, who will sit down with a surveyor and solicitor to make sure you're not planning to do anything unreasonable. Like installing a zero-gravity room, or a hot tub in the boardroom.
If the landlord agrees you need a licence, then you will have to submit full details of the works, including drawings and specifications.
But there's good news in all this paperwork. If your request is reasonable (i.e. if you're not proposing taking out loadbearing walls to make the boardroom ceiling "extra droopy"), then your landlord cannot withhold consent. Neat! You're getting your license.
The landlord and surveyor may ask to visit the site occasionally to check you're not putting a stealth dance floor on springs in the kitchen, but that's a small price to pay for a wicked new workspace and your office refurbishment companies, or company if sensibly you chose design and build, can get on with the job
What happens when we move out?
As we've detailed in our handy white paper on managing the hidden risks of office refurbishment, your contract will probably have a dilapidations protocol. This makes you liable not only for repairs to the property but the cost of returning the space to its original state, i.e. shell and core.
As you can imagine, this can get pricey. It's often a good idea to get a chartered surveyor and a solicitor on your side at the start and end of the lease. They can negotiate the detail of the dilapidations protocol (so you don't have to strip out big-ticket items like air conditioning), keep track of your maintenance programme and advise you of unreasonable demands.
But don't despair. If the property was a sh– craphole at the start of the lease, then there's a whole bunch of wiggle room in the contract to get you out of having to pay dilapidation costs. You can even exclude anything that may be classed as fair wear and tear.
This won't stop your landlord from insisting you paint over those flaming beer pong burn marks, but it will make sure you move out with some money still left in the kitty.
Collectively our team has worked with hundreds of landlords, and we know all the angles. Call me and I'll set you straight on the road to tenant-landlord perfection and a beautiful new office.
[/et_pb_text][/et_pb_column][/et_pb_row][/et_pb_section]