You may have heard these terms slung about by a landlord or office interiors team, but has anyone ever explained them in plain English?
Well, we're all about keeping it simple. Trust us when we say that knowing your office refurbishment terms could be the one thing that ensures you're holding the reins and saving money down the line.
Let us lay it all out for you in our handy guide:
Cat A – The Basic Bits
A Category A fit out refers to the basics. The blank canvas. This is what you should expect your landlord to have sorted before getting you lovely people in.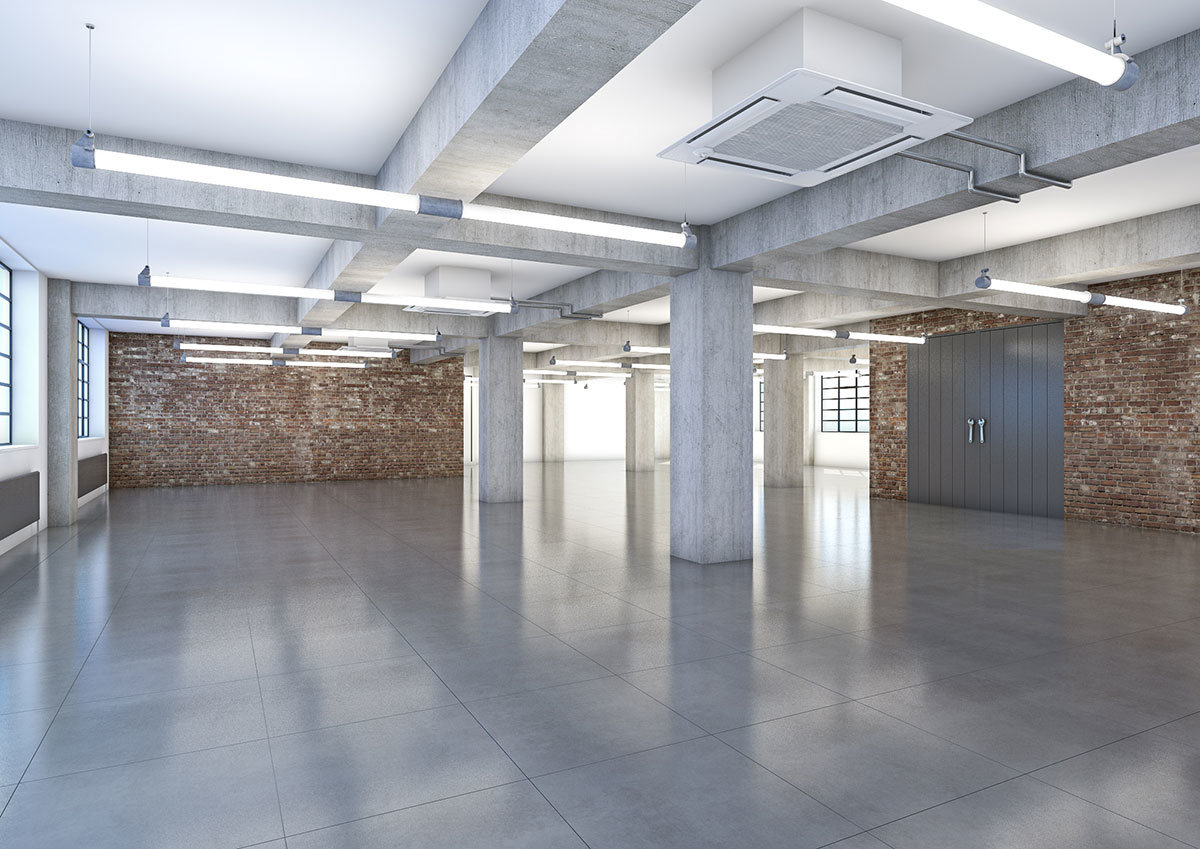 Cat A includes the following:
Raised floors and suspended ceilings (because bare concrete isn't office chic – yet)
Mechanical and electrical services (lighting, heating, power for the computers, kettle, phones, GHDs etc)
Sprinklers, fire detection services and smoke alarms
Air-conditioning and ventilation (HVAC)
Toilets and showers
Common parts like lifts, lobbies and reception areas
Basic internal finishes (what is this obsession with magnolia about, anyway?)
We say your landlord should have got these things sorted, but it's always worth checking the small print before signing your work life away. There's nothing worse than your first summer in a new office, when someone asks you to turn the air conditioning on, and you realise you've consigned your work mates to a life of slowly cooking in a glass box of misery.
So that's Cat A. It's basically like putting the bare minimum of clothes on in the morning. This means your office is ready to go, right? Turn the lights on, stick some computers in, put the kettle on…
Woah, no, no, no, no. That's like rolling up onto Oxford Street just wearing your underwear. Sure, it's the bare minimum, but you're going to get a lot of weird looks. And your Mum is going to be very disappointed in you.
See, what you need are the rest of your clothes, some spangly accessories and a kick-ass pair of shoes. This is where Cat B comes in.
Cat B – The Sparkly Interior Bit
So you have some walls, ceilings and floors, and this is a great thing. Walls, ceilings and floors are very important. But here's where things get interesting. Cat B is where you ask your funky office interior design team to come in and transform your blank canvas into a banging London workspace ready for staff to move in and do what they do best.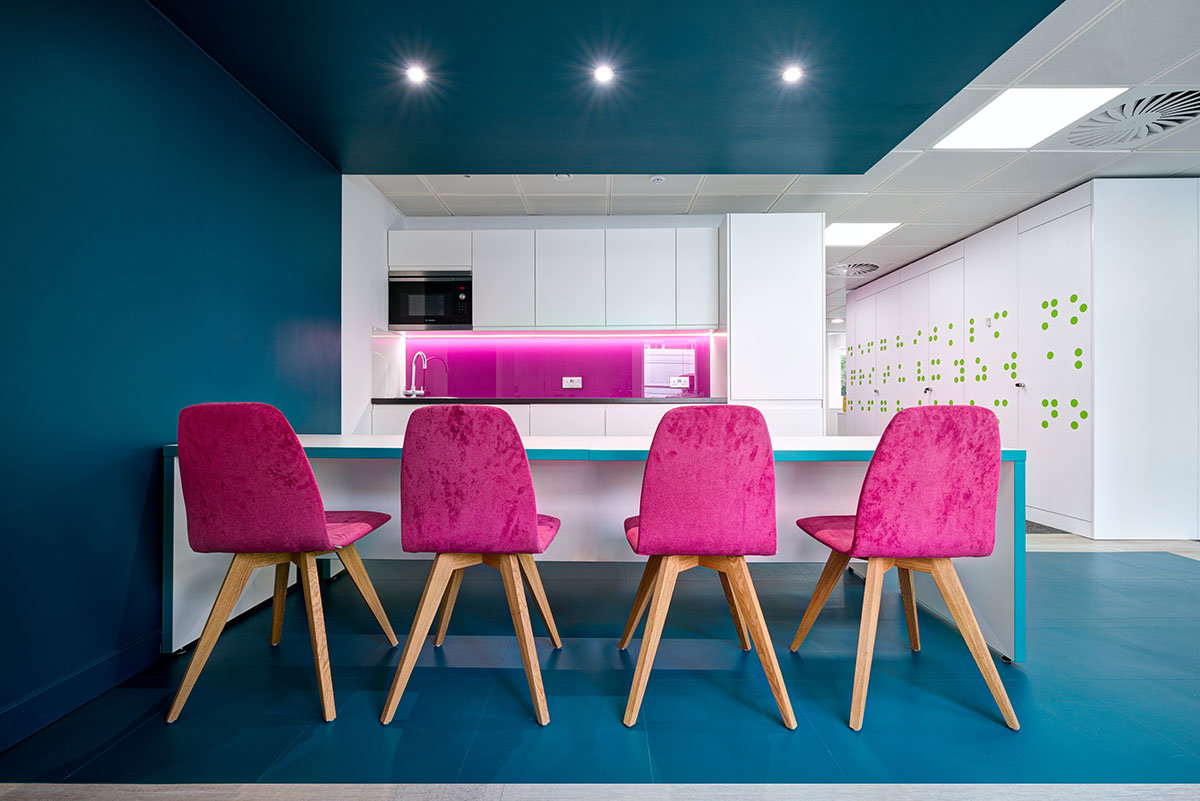 This isn't as simple as throwing a few tables and chairs in and calling it a day. It's better than that.
Cat B includes:
Interior partitions for workspaces, breakout rooms etc (so your burnt toast smell stays in the kitchen and your directors stay in their offices)
Final finishes for floors, walls and doors that are bang on brand
Quality of work life upgrades, like fitted kitchens or a stunning reception area that tells your client exactly what to expect from you
Better lighting and suspended ceiling upgrades (they can get pretty fancy)
Placement of power outlets, AV facilities and general IT installation (an actually easy-to-use boardroom video conference set up? It's possible!)
Workstations and furniture (slick black chairs, or neon tartan?)
Cat B also includes the admiration and respect of your colleagues and the envy of your competitors – if you get it right.
Who's Responsible for What? – The Small Print Bit
Even though we've laid it out in black and white here, there's actually no universally accepted standard for Cat A and Cat B works. What's considered a basic fit-out can vary, and often, the tenant is the one left with an unexpected expense.
The blurred borders between Cat A and B mean your landlord could leave you with a power solution that falls way short of your needs – meaning you'll have to shell out to bring it up to spec. After all, anything the landlord can shift from Cat A to Cat B will save them money, so it's up to you – and maybe a helpful office interiors team – to read the small print and figure out what you're getting when the keys are handed over.
Worried? Don't be. We lay it all out for you in our fancy white paper, that has lots of tips to guide your journey and ways to get more bang for your buck in your office fit out.
And remember – although your office may be the best thing since wood-panelled, distressed leather, tweed-covered sliced bread, the next tenant to move in might like the sterile, magnolia look. Yes, these people do exist.
Therefore, if you're upping sticks to your next office, you're responsible for putting the office back to how you found it.
And then you get to do everything all over again! You lucky lot. Now go contact our experienced office interiors team here and we'll guide you through the puzzle of Cat A, Cat B and everything else related to your office interiors project in London.