Experiences and Lessons Learned from Two Fit Outs Abroad
We may be focused on London office design and fit out but it's official—CCWS has crossed the seas and completed two major fitouts abroad! And we thought we'd take some time to share our experiences with you. Doing the job we normally do but with the added twist of working with local teams within a different regulatory framework makes for a mix that is fun and pinch-yourself exciting, but it's not without the odd nail-biting moment.
Introducing Banking Circle
Originally hailing from Copenhagen, Fintech disruptors Banking Circle first came to us when they needed a dynamic new office in London, our regular stomping ground. They'd found a great space in the City and needed to create a design that was as dynamic, flexible and impressive as they are. The team at Banking Circle was rapidly growing and they needed a space that would grow with them, so they were future-proofed.
We're used to working in London, of course, and we're pleased to say that the whole project went off without a hitch. Long story short: the client absolutely loved our on-brand, sophisticated design that reflected their stature within the market. You can read more about the project here.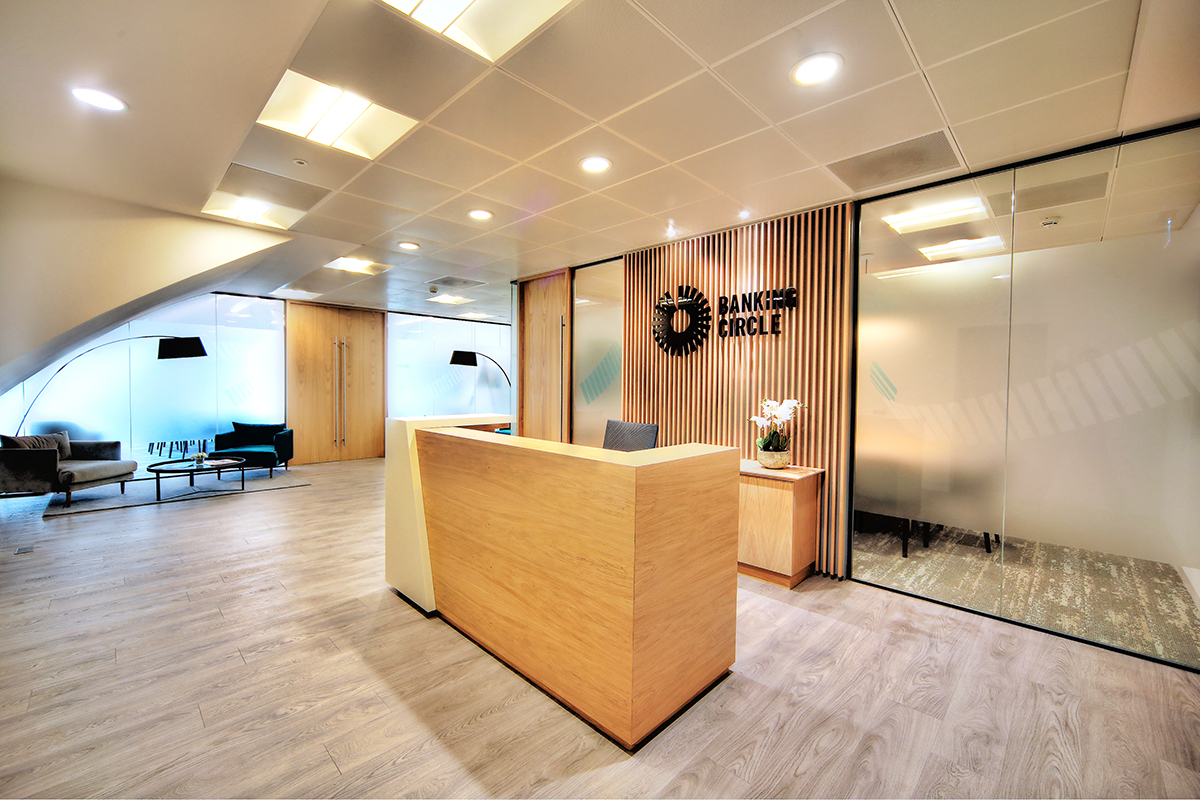 Three cities, three back-to-back fitouts
Little did we know that our success in London would be the start of an amazing international adventure. Shortly after delivering London, Banking Circle asked if we could design and fit out their upgraded office facilities in both Copenhagen and Luxembourg. It took us five seconds to think of an answer—yes!
Now, to be clear, these were not our first turnkey fit outs abroad. We've been in this business for a long time and over the years we have successfully delivered projects in Qatar, Dubai, Mumbai and New York. But it would be our first attempt at delivering two international projects in two jurisdictions more or less simultaneously, while continuing to wow all our clients at home. Time to get busy!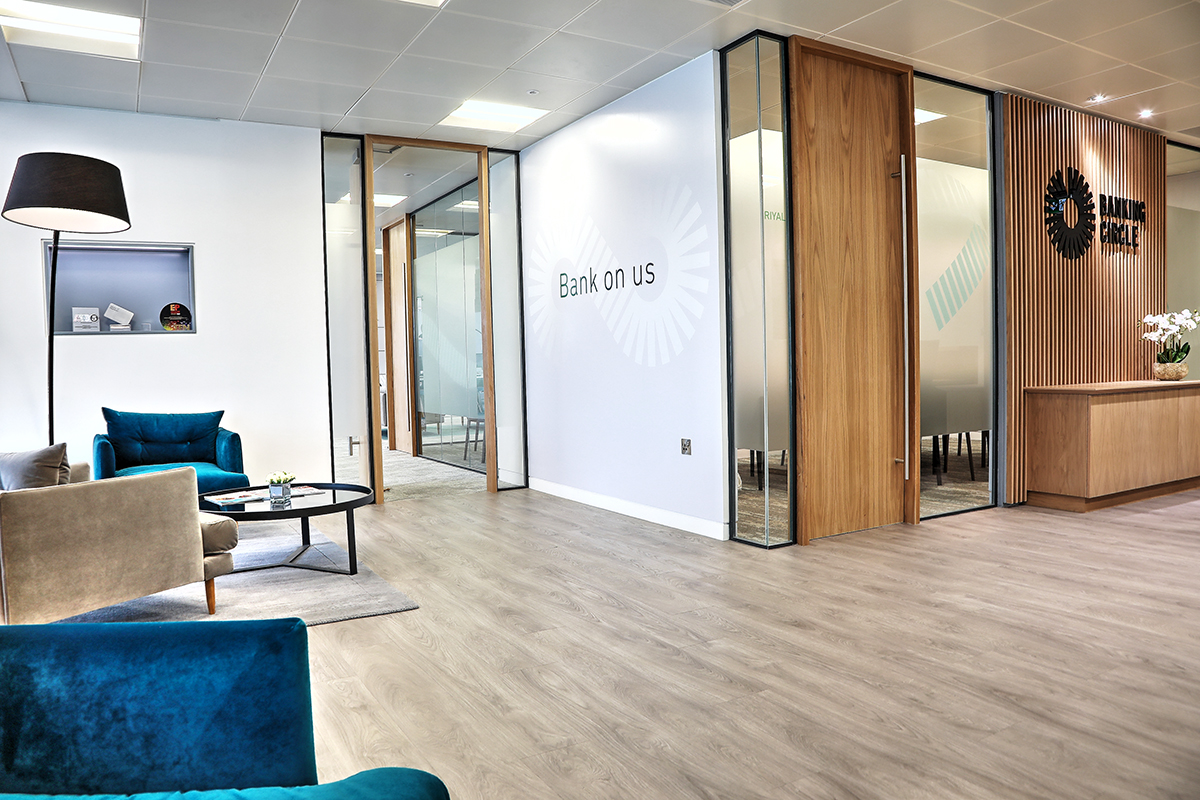 First task, get boots on the ground
Banking Circle hired us because they wanted to create a cohesive and standardised design across all their international offices—one that retained all the eye-catching elements of the City project and made the best use of the space. So obviously we keep the creative design elements in-house and developed the plans and scope of work documents right here in London. The challenge was the delivery.
As much as we love our trusted UK-based team, we knew it would be a hiding to nothing to ship them out and use them abroad. You really need someone with local knowledge of building codes and suppliers to manage the work in the host country, and a team on hand to manage snagging and defects quickly so the client is not left hanging. So, our first priority was to get some boots on the ground in Denmark and Luxembourg.
Essentially, we had two options: hire a good local contractor to deliver the work or hire a good local architect. We chose to go down the architect route because we wanted someone to be our eyes and ears on the ground from both a creative and delivery perspective—someone who would take our plans, quickly resolve any design-related challenges, and spot the issues that we would normally spot before they grew into a much bigger problem. From experience, we knew that engaging a local architect would lead to quicker project turnaround and improved consistency of finish, which ultimately would save our client money.
After putting the two projects out to tender, we hopped over the sea and interviewed our shortlisted architects in the two host territories. This gave us the chance to discuss expectations for the project and make sure that all circles were squared before we made the final appointments.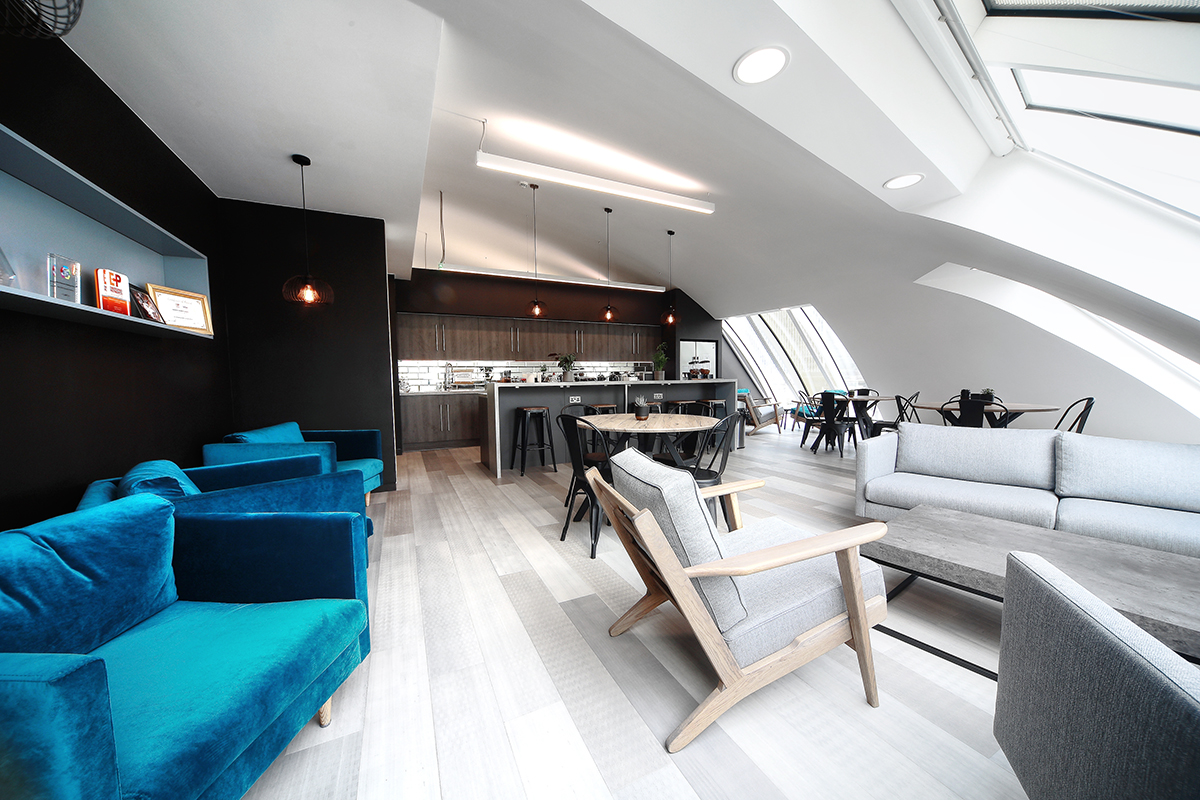 The story doesn't end here…
In fact, it's only beginning! Although we've advanced the process quite a bit, there's still a lot more work to be done before we're ready to start knocking down walls. Don't miss our next article if you want to find out exactly how we managed the legal contracts, handled large flows of money, persuaded the landlords to do things our way (even though they were used to tackling projects in a polar opposite direction) and how we performed engineering magic tricks to transform all our design ideas into reality on the ground. Stay tuned for Part 2, up in a few days!